About Us - 
Obsessed with Fighting Stains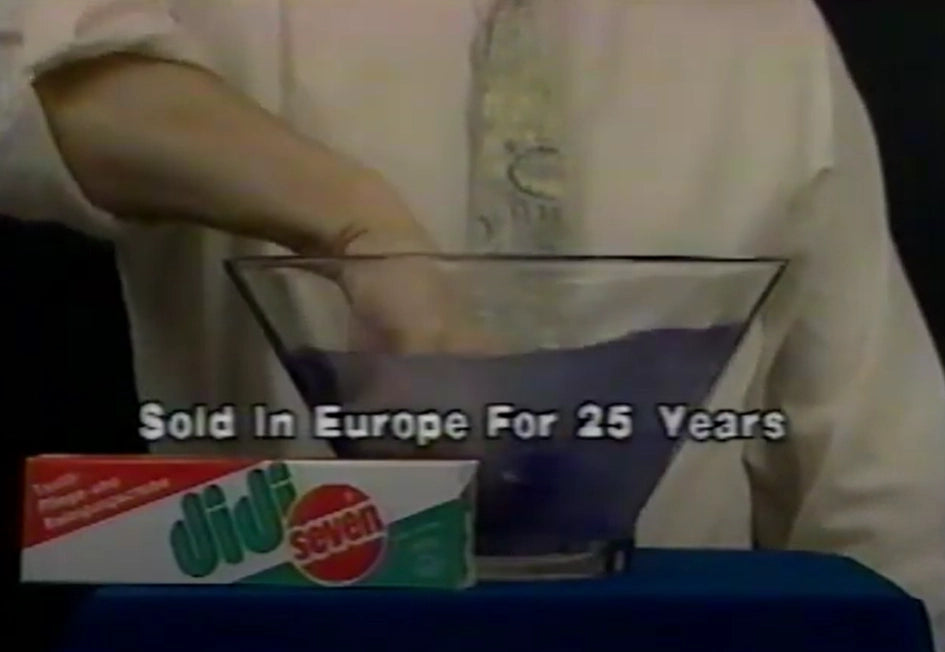 Born from the brilliance of a German businessman and inventor, Walter Willmann, in 1967, this product was the result of meticulous development in the town of Renningen, near Stuttgart, Germany. The intriguing name, "Didi Seven," owes its existence to the moniker of Walter's childhood friend, Edith "DiDi" Koster, and his personal fondness for the number seven – a number he believed to be his lucky charm.
For two decades, Didi Seven was heralded as a marvel in the stain removal realm and became a household name. It was sold extensively through live demonstrations across Europe, catching the eye of Rob Woodroffe from Interwood Marketing in 1987 during a demonstration in London. This pivotal moment led to the product's massive introduction to North America, garnering instant acclaim. By the end of the 1980s, Didi Seven was not just a product; it was a brand, recognized and sought after globally.
Didi Seven quickly became the largest direct to consumer stain remover in history, selling over 30 million tubes in 55 countries, picking up awards from Consumer Reports and Oprah along the way.
Fast forward a few years, the exceptional efficacy of Didi Seven's formula did not go unnoticed. Inspired by the original, a passionate individual acquired this product, retaining its original essence but enhancing its power. Teaming up with expert chemical engineers, the formula was reformulated, amplifying its stain-removing capabilities to new heights. This evolution of Didi Seven was not only about better stain removal but was also an ode to innovation and a testament to the relentless pursuit of excellence. As of 2022, Didi Seven continues its legacy, available in a couple of dozen countries around the world.
Join us in celebrating a brand that, across the years, has stood for excellence, innovation, and a commitment to pristine cleanliness.